AllDup Main Window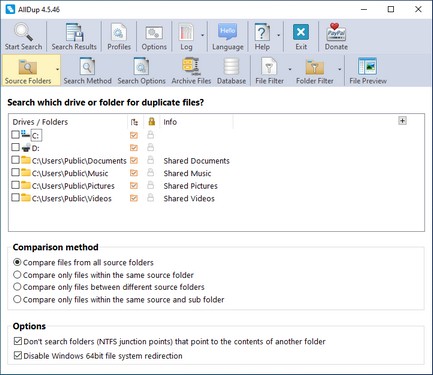 Toolbars
Top toolbar
Start search

This starts the search for duplicate files.

Search Results

All saved search results are listed here.

Profiles

All saved profiles are listed here.

Options

Here you can configure various program options.

Log

The log of the last search is displayed here.

Language

Here you can change the language of the user interface or start a new translation of the user interface.

Help

With this you can open the help file, the Internet update or the AllDup about window.

Exit

With this you can exit AllDup.

Donate

This opens the AllDup donation page on the internet.
Bottom Toolbar